Transform the way your team develops secure software
The Conviso Platform is an AppSec management platform specially designed for development teams. It enables the implementation and management of the entire application security program and provides a holistic view of the security of the organization's products.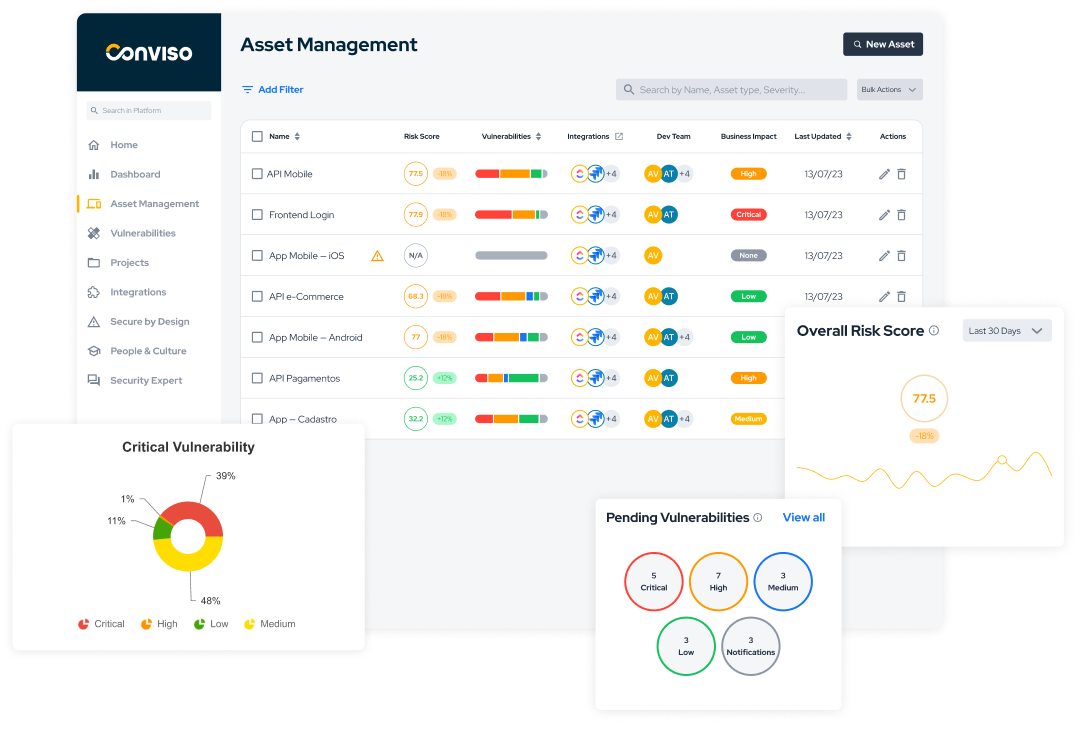 Take control of the security of your applications
Have a detailed view of each product and its associated risk;
Gain insights for prioritization and remediation of vulnerabilities;
Manage all your security analysis tools on a single platform.
Avoid the high costs of vulnerability testing and fixings.
Effectively manage your AppSec program;
Implement security in the early stages of your development pipeline;
Develop secure software without impacting the speed of delivery;



Empower your developers in a practical and contextualized way based on the vulnerabilities identified.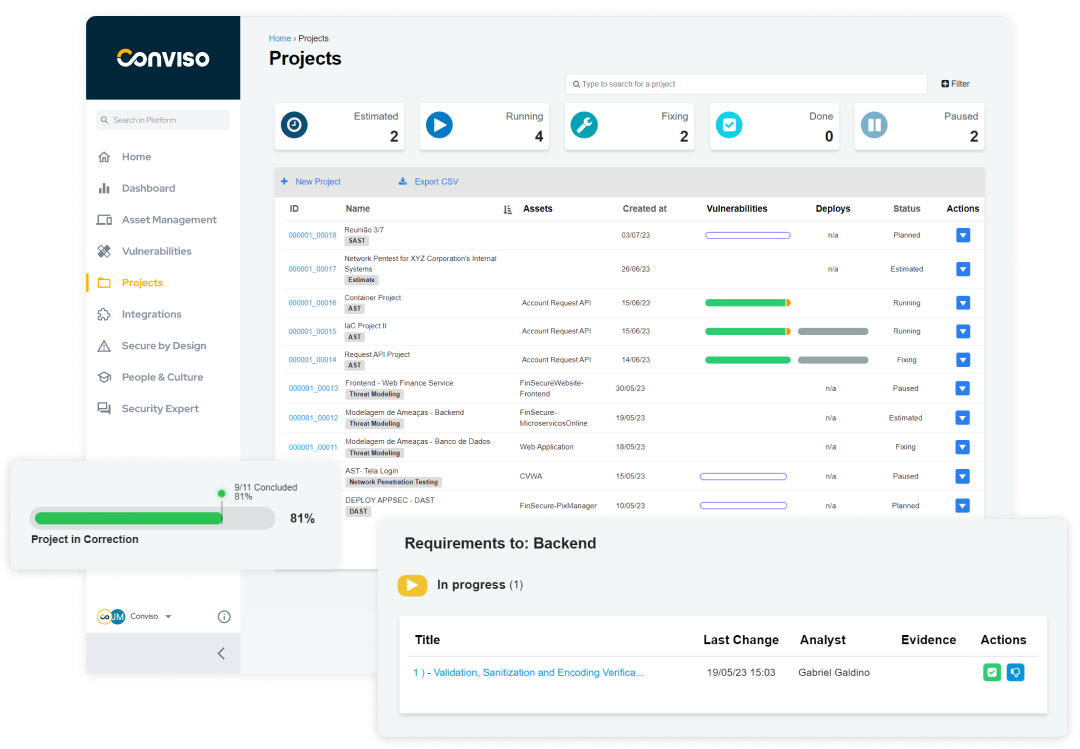 Contact us and find out how we are helping other companies